San Joaquin County Evacuation Maps

(These are not FEMA Flood Insurance maps)
Click HERE to see the LATEST NEWS.

REQUIREMENTS:


Adobe Acrobat Reader
NEIGHBORHOOD EVACUATION BROCHURES AND MAPS
QUICK VIEW OF RALLY POINTS IN NEIGHBORHOOD EVACUATION ZONES
(Click on your Neighborhood)
What is a Rally Point?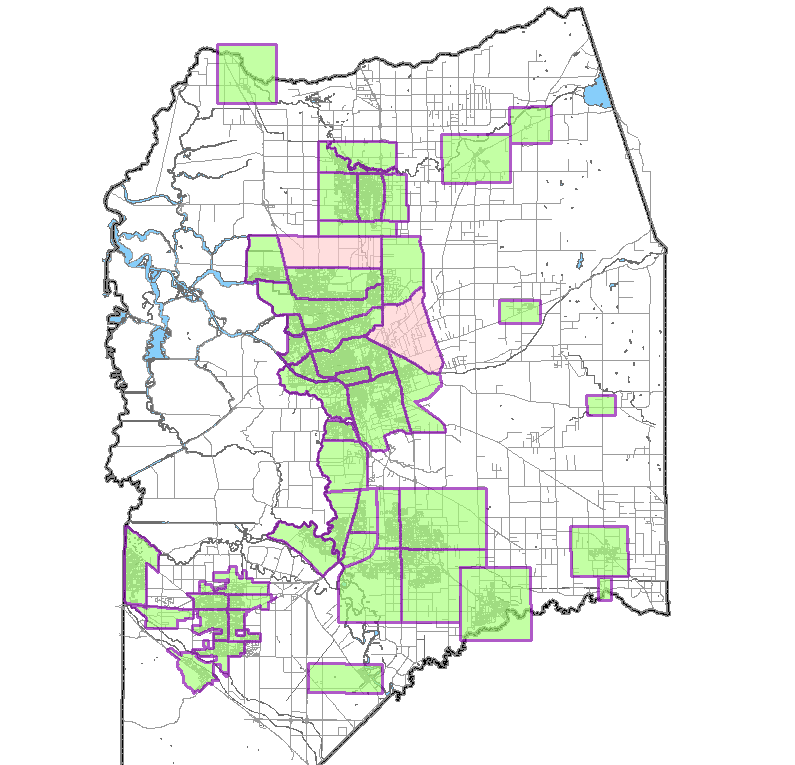 (green areas are completed maps, click to view aerial view map)
(red areas are scheduled for mapping, but are not yet completed)

NEIGHBORHOOD EVACUATION BROCHURES AND MAPS - TABULAR LIST
Click to view brochures or full size map (all in .pdf format)
North Stockton Area Maps:
South Stockton Area Maps:
Reclamation District 17 (RD-17) Area Maps:
Lodi / Thornton Area Maps:
Miscellaneous Maps:
These maps are also available for viewing at most County libraries
INDEX MAPS
Stockton Area Zone Map
San Joaquin County Zone Map
LATEST NEWS:

2007-11-05: Public Evacuation Maps Test Page created!
2008-02-25: Final version of Public maps added
2010-07-22: Updated "street" maps and Rally Point viewers are now available for the following zones:
RD17 Zone (Overall, Weston Ranch Sector, Lathrop Sector and Manteca Sector)
Port Zone, Country Club Zone, South Central Zone, Harding Way Zone (and Downtown Sector)
2011-03-24 English and Spanish brochure links added to main page and each map viewer.
2011-05-18 Minor redesign of this page
2018-09-25 Added Miscellaneous Maps table.
2018-09-25 Added Lathrop River Islands and SJ River Club links
2023-01-09 Added SJ River Club English and Spanish brochures


Go to top of page
LEGAL DISCLAIMER:
This map and information is for reference purposes only and is not to be construed or used as a legal document or survey instrument. Any reliance on the information contained herein is at the user's own risk and should be verified by independent analysis. This information is broad-based and for your convenience. This information should not be relied on for decisions related to purchasing or developing land. The County of San Joaquin gives no warranty, express or implied, as to the accuracy, reliability, utility or completeness of this information.